Posts for: March, 2019
By Dental Associates of Basking Ridge
March 20, 2019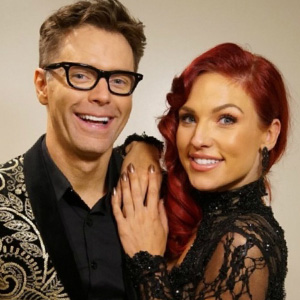 The long-running hit show Dancing with the Stars has had its share of memorable moments, including a wedding proposal, a wardrobe malfunction, and lots of sharp dance moves. But just recently, one DWTS contestant had the bad luck of taking an elbow to the mouth on two separate occasions—one of which resulted in some serious dental damage.
Nationally syndicated radio personality Bobby Bones received the accidental blows while practicing with his partner, professional dancer Sharna Burgess. "I got hit really hard," he said. "There was blood and a tooth. [My partner] was doing what she was supposed to do, and my face was not doing what it was supposed to do."
Accidents like this can happen at any time—especially when people take part in activities where there's a risk of dental trauma. Fortunately, dentists have many ways to treat oral injuries and restore damaged teeth. How do we do it?
It all depends on how much of the tooth is missing, whether the damage extends to the soft tissue in the tooth's pulp, and whether the tooth's roots are intact. If the roots are broken or seriously damaged, the tooth may need to be extracted (removed). It can then generally be replaced with a dental bridge or a state-of-the-art dental implant.
If the roots are healthy but the pulp is exposed, the tooth may become infected—a painful and potentially serious condition. A root canal is needed. In this procedure, the infected pulp tissue is removed and the "canals" (hollow spaces deep inside the tooth) are disinfected and sealed up. The tooth is then restored: A crown (cap) is generally used to replace the visible part above the gum line. A timely root canal procedure can often save a tooth that would otherwise be lost.
For moderate cracks and chips, dental veneers may be an option. Veneers are wafer-thin shells made of translucent material that go over the front surfaces of teeth. Custom-made from a model of your smile, veneers are securely cemented on to give you a restoration that looks natural and lasts for a long time.
It's often possible to fix minor chips with dental bonding—and this type of restoration can frequently be done in just one office visit. In this procedure, layers of tooth-colored resin are applied to fill in the parts of the tooth that are missing, and then hardened by a special light. While it may not be as long-lasting as some other restoration methods, bonding is a relatively simple and inexpensive technique that can produce good results.
If you would like more information about emergency dental treatment, please contact us or schedule an appointment for a consultation. You can learn more by reading the Dear Doctor articles "The Field-Side Guide to Dental Injuries" and "Knocked Out Tooth."
By Dental Associates of Basking Ridge
March 10, 2019
It's National Nutrition Month! Good nutrition is key to overall health, but poor dental health can have a big impact on your ability to get the right nutrients. Your mouth is the first step in the digestive system, so if teeth and gums are in poor shape, food choices can be severely limited. Here are some nutritional guidelines that will benefit your oral health as well as your overall health.
Get plenty of fruits and vegetables. Plant foods provide many oral health benefits:
Crunchy fruits and vegetables scrub debris from your teeth during chewing and stimulate the production of saliva, which neutralizes acid and helps rebuild tooth enamel.
Dark, leafy greens are a good source of iron, calcium and many vitamins that are good for your teeth and gums.
Several fruits have vitamin C, an essential for healthy gums.
Bananas have magnesium, which builds tooth enamel.
Many yellow and orange fruits supply vitamin A, which keeps the soft membranes in your mouth healthy.
Go for dairy. Dairy products—for example, cheese, milk and unsweetened yogurt—neutralize acid as well as contribute tooth- and bone-strengthening minerals such as calcium and phosphorus.
Eat whole grains. An excess of refined carbohydrates can lead to chronic inflammation, which contributes to gum disease and many other ailments. However, the complex carbohydrates found in whole grains work against inflammation.
Incorporate all food groups. Strive to eat a balanced diet that includes healthy foods from all food groups. For example:
Lean proteins are essential for keeping your teeth and gums healthy.
Good fats such as those found in salmon and nuts work against inflammation. In addition, nuts stimulate the production of saliva and contain vitamins and minerals to keep teeth strong.
Legumes are a great source of many tooth-healthy vitamins and minerals.
Limit sugary or acidic foods and beverages. Acid from certain foods and beverages can weaken tooth enamel, leading to cavities. The bacteria in your mouth feed on sugar and release acid that eats away at tooth enamel, causing cavities. How you eat and drink also affects dental health. For example, if you indulge in sugary treats, do so with a meal if possible so that other foods can help neutralize the acid. And if you drink lemonade or soda, don't brush your teeth immediately afterwards. Instead, wait at least 30 minutes before brushing to give your saliva a chance to neutralize the acid.
Getting the right nutrition for a healthy body requires good dental health, so it pays to take good care of your teeth. For a lifetime of good oral health, choose foods that keep your teeth and gums healthy, and don't forget to schedule regular dental checkups to make sure your teeth and gums are in great shape. If you have questions about diet and oral health, please contact us or schedule an appointment for a consultation.