Posts for tag: orthodontics
By Dental Associates of Basking Ridge
February 28, 2018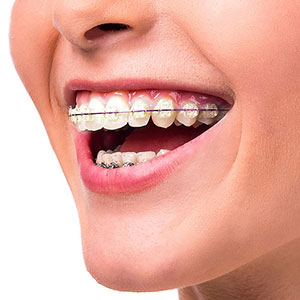 Orthodontics relies on certain mechanics in the mouth to move teeth to better positions. As the specialty has advanced, we've become ever more precise in moving teeth with braces, the "workhorse" of orthodontics, and other specialized appliances and techniques.
But although cooperating effectively with the mouth's natural ability for tooth movement is crucial for success, there's another aspect to consider if that success will be long-term: the growth and development of oral and facial structure. And not just development during childhood and adolescence: indeed, facial structure continues to change throughout a lifetime, including the senior years. Research has shown that although the rate of growth slows over time, it doesn't stop even for someone 80 years or older.
Our emerging understanding in this area has had an important impact on how and when we perform orthodontic treatment. As we develop a treatment strategy for an individual patient we consider not only the immediate outcome of a treatment, but also how it may change their facial appearance in the future. By taking continuing facial growth into consideration, we're more likely to achieve a new smile appearance that remains attractive later in life.
A key factor is to be sure we're initiating treatments at appropriate ages. We may detect developing bite problems as early as age 6, which might prompt preventive treatment at that time to diminish or even eliminate the problem. But it may also be prudent to wait on full-scale orthodontic treatment until late childhood or puberty. Furthermore, some form of orthodontic treatment might need to continue into early adulthood to ensure the most optimal outcome.
By taking a longer view of the treatment process, we're better able to work within the natural growth and development taking place now and in the future. As a result, a person is more likely to enjoy an attractive and youthful appearance even in their later years.
If you would like more information on aging factors for cosmetic enhancement, please contact us or schedule an appointment for a consultation. You can also learn more about this topic by reading the Dear Doctor magazine article "Understanding Aging Makes Beauty Timeless."
By Dental Associates of Basking Ridge
January 06, 2018
At your child's latest dental visit, you found out one of their primary ("baby") teeth has become decayed and in danger of loss. Of course, you may think, it's only a primary tooth — it's going to come out sooner or later.
But a primary tooth lost "sooner" rather than "later" can create long-term negative consequences for your child's dental health. For the sake of the future permanent tooth, the best treatment strategy could be to put forth the effort and expense to save it.
Besides its role in eating and chewing, a primary tooth's most important function is as a "trailblazer" for the permanent tooth developing below it. A primary tooth doesn't normally loosen and let go until the new permanent tooth is ready to erupt. Until then they hold the new tooth's space in the jaw.
But if the primary tooth is lost prematurely, nearby teeth can drift into and crowd the space so that the permanent tooth comes in out of position. This can result in a malocclusion, or poor bite.
Depending on the state of your child's jaw development, it may be advisable to attempt saving the tooth through a filling or, in the case of deep decay, a modified root canal treatment. If the tooth can't be saved, then placing an orthodontic appliance known as a space maintainer might be necessary. Cemented to a tooth next to the empty space, this appliance has a looped band of metal that butts against the tooth on the other side of the gap, and prevents both teeth from drifting into the space.
Intervening for a decayed primary tooth can seem a waste of time and money since it has a limited lifespan to begin with. But for the health of its companion permanent tooth, as well as possibly avoiding orthodontic treatment, it could be well worth it for your child's long-term dental health.
If you would like more information on dental care for your child, please contact us or schedule an appointment for a consultation. You can also learn more about this topic by reading the Dear Doctor magazine article "Importance of Baby Teeth."
By Dental Associates of Basking Ridge
November 07, 2017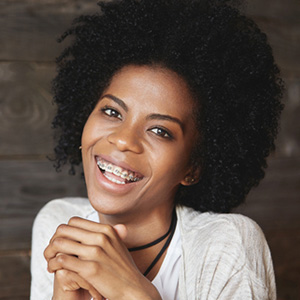 Wearing braces takes time, but if all goes well the changes to your smile will be well worth it. In the meantime, though, you'll have to contend with one particular difficulty—keeping your teeth clean of disease-causing, bacterial plaque.
Don't worry, though—while keeping dental disease at bay with braces can be challenging, it is doable. Here are 4 tips for minimizing your chances of tooth decay or periodontal (gum) disease during orthodontic treatment.
Eat less sugar. Like any living organism, bacteria must eat—and they're especially amenable to sugar. The more they have access to this favorite food source, the more they multiply—and the greater your risk of tooth decay or gum disease. Eating fewer sugary foods and snacks and more dental-friendly ones helps restrict bacteria populations in your mouth.
Brush thoroughly. Brushing with braces can be difficult, especially in areas blocked by orthodontic hardware. You need to be sure you brush all tooth and gum surfaces around your braces, including above and below the wire running through the brackets. A soft multi-tufted microline bristle brush is a good choice for getting into these hard to reach places. Brushing around braces takes more time, but it's essential for effective plaque removal.
Use flossing tools. Flossing is important for removing plaque from between teeth—but, unfortunately, it might be even more difficult to perform with braces than brushing. If using string floss proves too daunting consider using a floss threader or a similar device that might be easier to maneuver. You can also use a water irrigator, a hand-held device that sprays water under pressure to loosen and flush away between-teeth plaque.
Keep up regular dental visits. While you're seeing your orthodontist regularly for adjustments, you should also see your general dentist at least every six months or more. Besides dental cleaning, your dentist also monitors for signs of disease and can prescribe preventive measures like antibacterial mouth rinses. Of course, if you see abnormalities, like white spots on your teeth or red, puffy or bleeding gums, contact your dentist as soon as possible. The sooner a problem can be addressed the less impact it may have on your orthodontic treatment and overall oral health.
If you would like more information on caring for teeth and gums while wearing braces, please contact us or schedule an appointment for a consultation. You can also learn more about this topic by reading the Dear Doctor magazine article "Caring for Teeth During Orthodontic Treatment."